Here at Swift Management have worked in both NHS and private healthcare settings as clinicians, management and senior board level executives
Our consultants have many years' experience in the care home sector, having worked in almost all of the roles. We recognise that operating a registered care service in the UK is challenging and every organisation needs assistance from time to time to address the complexities of providing a regulated service. We are fully conversant with the requirements of CQC, CIW & CIS and achieving full compliance with regulated services.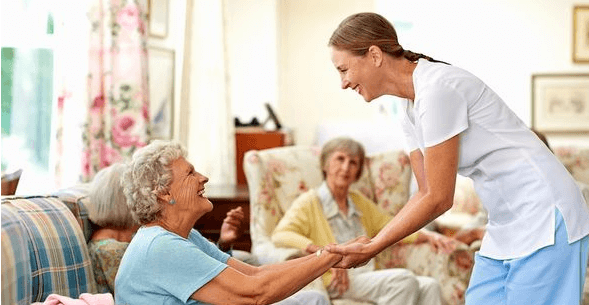 WE CAN ASSIST WITH: 
Strategic review of your care service, from securing bank funding, to developing new services, we have the necessary experience to help you achieve your goals.
Crisis Management at both board and individual service level, assisting you to resolve situations and more importantly put into place strategies to prevent future reoccurrences.
Care and Compliance reviews and/or ongoing support to develop your staff and systems to provide the vital evidence that regulators are looking for.
Advice on staff compliment and recruitment. As services and clients change, it is important that you review your staff compliment, to ensure that you are delivering on expectations. With the prolonged shortage of registered nurses, many providers are considering how they can maintain their service. We can support you by providing the opportunity to review your existing team skills and ensure that they are deployed in the most effective way.
Coaching and mentorship
Quality systems and bespoke policy documents and reviews. Keeping abreast of the various changes in regulatory requirements means that your documentation and systems also have to reflect current practice. Our team is able to provide a complete suite of policy documents, as well as bespoke policies and procedures, rather than trying to make one size all fit approach work.
Liaison with Local Authorities and Regulators can be a minefield. Let us help you negotiate your way through discussions about fees, commissioning arrangements, referrals, and complaints management. We have extensive experience in securing fee reviews, contracted beds, and complaints resolution. We are adept at working with regulators to achieve registration of new services, or variations to existing categories of care to enable your service to meet the local requirements of your market place.
Long term outsourced management for companies and services. We can provide both long and short-term management support for your service or company and have consultants available with experience in General Management, Surgery, Intensive Care, Administration, Catering, Quality Systems, Audit, Service Design, Tendering, Care Plan review.
Liaison with local authorities, regulators, to support the resolving issues.
See what Swift Management services can do for you.